I was speaking with one of the women in our Journey Home Membership a couple months ago, and she said,
"You know what you're doing, Nadine? You're helping me take a leadership role in my home."
This is a huge compliment and exactly what I want for our members… and I'll be the first to admit I'm working on home leadership, too!
To me, home leadership means taking action to create the home that brings you pride, comfort, and beautiful living. Whether it takes several months or several years is less important than the fact that you are on your way. After all, life is too short to be unhappy or say, "When I win the lotto, I'll…"
I've been guilty of this thinking, too. But why not now? Why not start today?
If money is your biggest concern (the reason you want to win the lotto), you might look at others with well-designed homes and think, "Well, money is no object for her." Let me tell you… I've met "her", and money was an object. She just prioritised her home, health, and happiness and actioned it. Even small steps can lead to big progress!
If you are a bit older than me, you might be getting ready to complete your forever home before retirement. I can only suggest, if you have the money, rip off that Band-aid, get it all done in 2021 and enjoy your life! If you think you don't have the money, then let's chip away at it together for the next three years. If you aren't sure, then I can help you do the math in a Design Strategy Session.
If there's anything that you get from this post, it's that getting to your house-proud destination means starting today!
In that spirit, I want this blog post to be a comprehensive guide to getting advice, resources, and support for whichever step is right for you. Together, we'll go through the following phases:
Project Management & Planning
Decluttering (it's important and liberating)
Interior Design, Renovations & Builds
Interior Decorating
For each of these phases, I'll share:
A featured project for inspiration
A free resource you can download to help you through the process
Links to our best, actionable advice
Ways we at Journey Home can help support you along the way
This is a blog post PACKED with valuable advice, lessons I've learned over the last two decades, and of course, some fun sprinkled in along the way. Are you ready to begin your journey home in 2021? Then, let's go…
A classic yet cozy Bachelor Pad we designed in Kingston
1. Project Management & Planning
The first step in any project is… planning it. Without a proper plan — a roadmap, if you will — it is impossible to take a direct route to your destination. It is more likely that your path will wander aimlessly, which isn't the worst thing in the world, but can certainly waste your precious time, energy, and money. The following resources will help you do it right.
Featured Project
We planned a full-scale transformation for this Kingston Bachelor Pad (pictured above), managing everything from budgeting to design concept to final installation.
Free Resources
Guide to Budgeting Your Home Furnishings
Design & Decorating Project Planner
Helpful Advice for Planning Your Forever Home
How We Can Help You in 2021
In a Design Strategy Session, I will help you identify your goals, prioritise them, and give you the action items that will move your project forward efficiently and with your budget in mind. This option is a great way to avoid costly mistakes and get your project off the ground in 2021!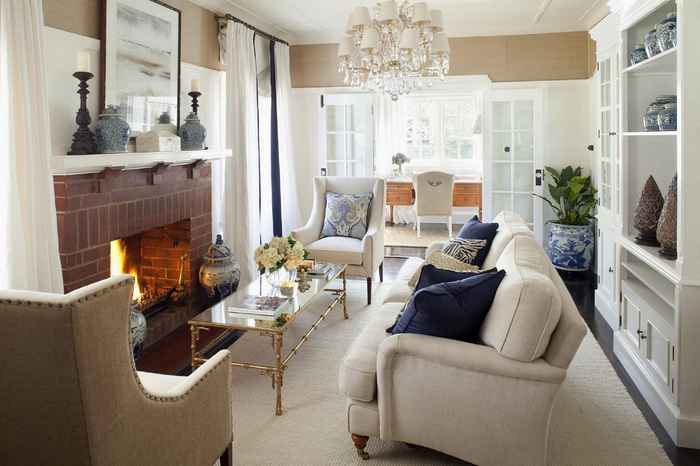 Classic Hamptons style living room in my 1930s Canberra Bungalow
2. Decluttering
Decluttering is a necessary step, and one that I think everyone has struggled with at some point in time. Whether the term "declutter" fills you with terror or promise, I guarantee that your future forever home can't happen without the clutter getting dropped at the curb. Here's what you can do to make it easier in 2021…
Inspirational Project
Journey Home doesn't offer decluttering or organizing services, but I had to declutter my own home before it could ever look like the transformation above. See the 1930s Canberra Bungalow in our portfolio for the full project.
Free Resource
Helpful Decluttering Advice
How We Can Help You in 2021
Join our Journey Home Membership (coming in early 2021!) for courses, monthly speakers, and community support.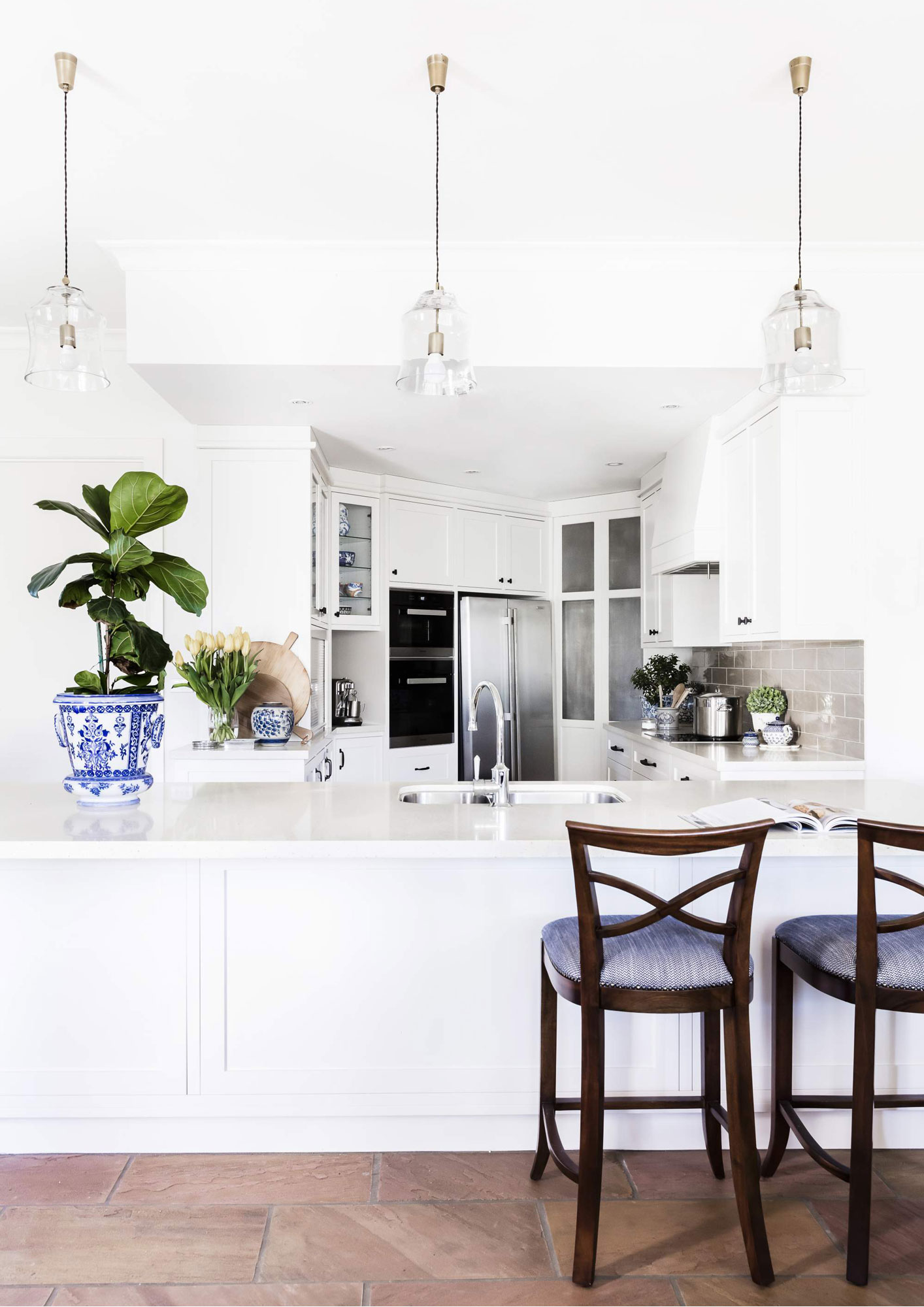 A classic kitchen design we brought to life in Deakin
3. Interior Design, Renovations & Builds
Interior design is not the same as decorating. Decorating pertains to soft furnishings, the layout of the room, and the overall feel of what's inside the space. Interior design includes the fixed elements, can involve changing the physical floor plan (if renovating), or can apply to building, if you're adding space onto your home. Here's how you can do any or all of these…
Featured Project
Both the Ainslie Heritage Home Renovation (an award-winner!) and the Deakin Classic Kitchen (shown above) were interior design projects we helped imagine and complete. Though Journey Home no longer manages full-scale renovations (we prefer decorating projects) we sure know what we're doing and love to create the design concept.
Free Resource
10 Steps to Selecting Materials for Your Build or Renovation
Helpful Interior Design Advice
How We Can Help You in 2021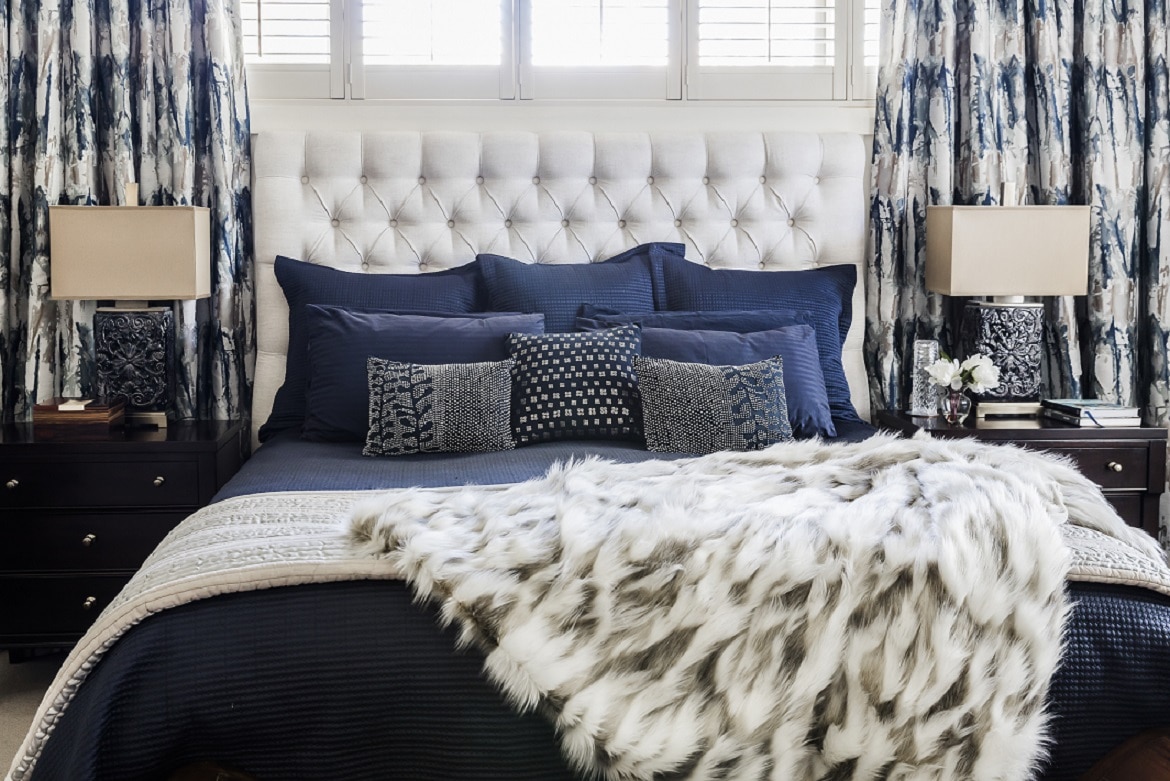 Classic Master Bedroom Transformation in Deakin
4. Interior Decorating
Interior decorating… well, you know what that is! Though we believe in helping you at any stage of the process, decorating is what we love most at Journey Home. It is the finishing touches that make your home irresistibly classic, comfortable, and you. We have a TONNE of resources available to you, so be sure to check them out.
Featured Project
The Deakin Revival, pictured above, is a master bedroom makeover we completed for a couple who had formerly lived abroad. We had to pare down their possessions, scale up their furnishings, and work with a wonky window placement (you can't even see it now, right?). We even invested in high-end custom drapery — our clients were initially afraid of the price tag, but they believed in our process… now it's their favourite feature in the room!
Free Resource
Top 3 Things to Know When Creating a Room Layout
Helpful Decorating Advice
How We Can Help You in 2021
I know there are a lot of articles and resources packed into this post — I hope you've been able to pick and choose the ones that will be right for you in 2021. If you're still feeling overwhelmed and are not sure where to start, please book a 15-minute call with me. I genuinely want to help, even if it's just pointing you in the right direction!
So, here's to you, my friend — and here's to a year when you take action on your forever home and live beautifully, at last.
Yours,
Nadine