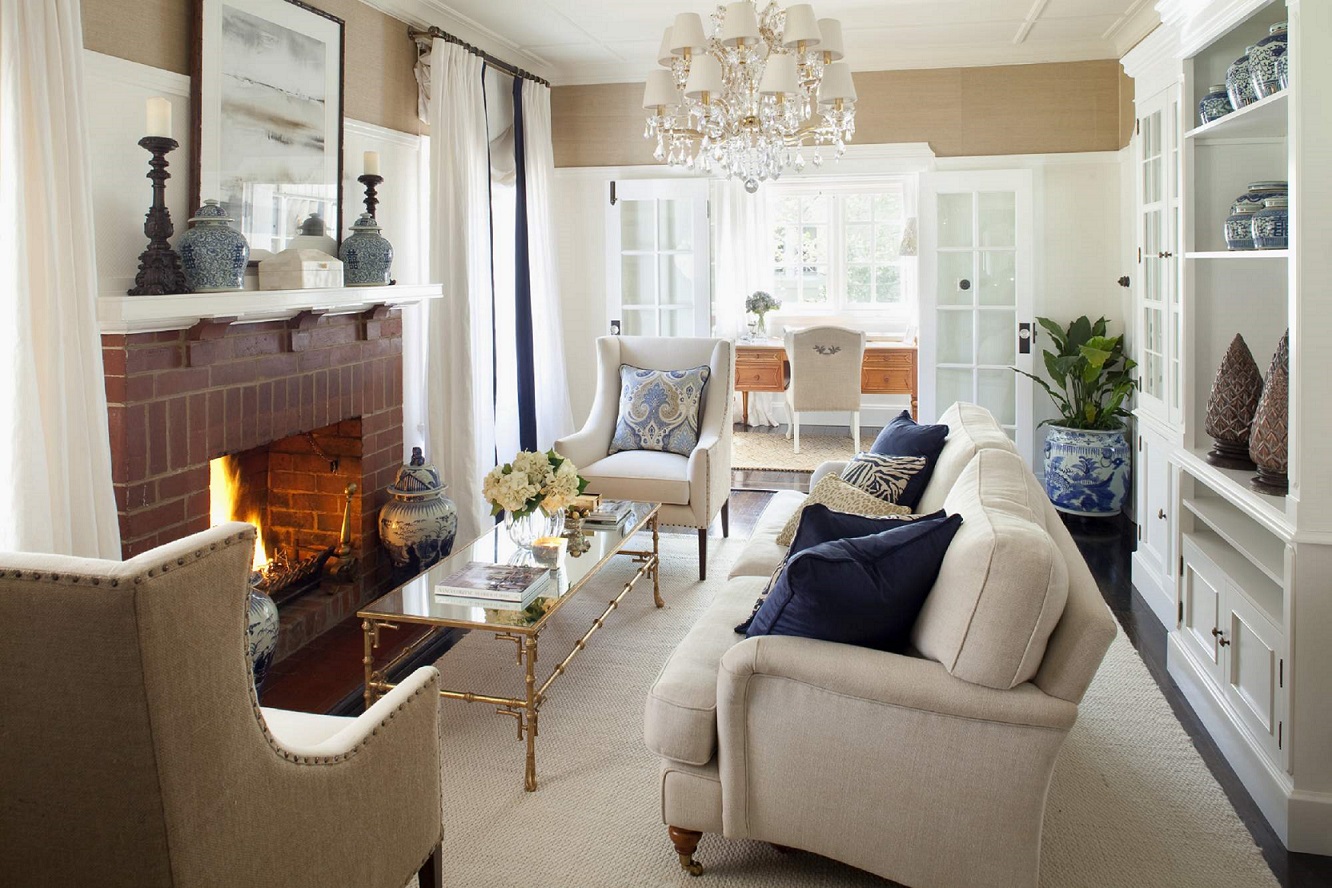 The heritage precinct home was originally designed and built in the 1930s by the Federal Capital Commission to lure  public servants to the nation's newly formed capital city. The Spanish revival and California bungalow architecture represents a blend of styles popular at the time.  A new project that mostly involved decoration was to be an expression of my style and prove that good decorating and design keeps older homes relevant for today. This project was to be designed in an authentic Hamptons style and incorporate interior design features such as wall paneling to showcase my unique skill set in this genre.    
During the transformation from cottage to sophisticated inner city home this architectural gem deserved careful attention to detail. Traditional styling retains the character yet refrains from country style clichés. A palette of crisp white is punctuated with olive and navy combined with textures and handsome upholstery to provide a look and feel that is luxurious yet inviting.
Interior design for construction:  spatial planning, specification of all surfaces, paint, tapware, tiles, appliances, hardware, fixtures, fittings and lighting. Documentation included, demolition plan,  joinery design, tile set outs, lighting plan, fixture and finishes schedules.
 Construction Budget Range:  $100 000 – $200 000
Interior decoration –  Fully furnished room service:  furnishing layouts, design, supply and installation of all furnishings including curtains, custom rugs, furniture, soft furnishings, accessories, art reframing and art hanging supervision.
Furnishings budget:  $2000 per square metre (excluding design fees) for a mix of silver and gold level decorating. 
Photography by John Downs and Rodrigo Vargas