I have to ask… are you getting as tired as I am hearing about all the virus stuff going on?? I know it's a pandemic, but isn't a little normalcy good for our bodies and minds? I sure think so. Which is why I am fully on board for keeping calm and carrying on… designing, that is! 
Just because the world has slowed to a halt doesn't mean your dreams for your forever home have to. In fact, I've been managing my own bathroom renovation over the last few months, and (surprisingly) we're still right on schedule with ordering, deliveries, and eventual installation.
If you want something, I believe you can always find a way to get it done.
So, staying true to this belief, I want to take this opportunity to share some of the home and decorating resources available to you, through Journey Home and beyond.
Pinterest: For Creating Your Design Concept
I could talk for days about my love of Pinterest, because it's not only fun and inspiring, it's also a great resource for planning the look and feel of your forever home. Create separate boards for rooms in your home, and pin to your heart's content (without thinking too hard about it). 
Then look through your boards for the design elements (or design feelings) that speak loudest to you. 
This post on How to Create Your Forever Home' Design Concept is a great resource for walking you through the steps!
Design Strategy Session: The Roadmap to Your Forever Home
Maybe you have a ton of ideas (and Pinterest boards) but don't know where to start. Maybe your ideas are competing with each other (and your budget). Or maybe you know how you want to live and feel in your forever home, but you don't have a lot of tangible ideas.
If any of these sound like your situation, a Design Strategy Session could be exactly what you need to move forward with your project confidently.
Step 1:
The first step is to book a no-strings-attached, 15-minute chat to see if we can direct you to the right service straight away or if we need to spend time helping you define your project first. Sometimes you might be at a different stage or need a different professional's help, and we're happy to make sure you're going in the right direction. (That's what this is all about!)
If the fit is right, we'll send over an initial questionnaire to get the exciting details about how you live your lifestyle (and want to), your project and your home. This foreknowledge allows us to give you a high level of personalised service.
Step 2: 
Via Zoom consultation, we'll walk with you through the home, address any problem areas that don't support the lifestyle you have now or the one you would like to lead. This could include your ideas, lifestyle requirements and aesthetic goals. 
We'll bring our design expertise, including decades of knowledge from working with builders, different floor plans, and ordering and installing home products. This allows us to present you with fresh ideas that will add value to your home and lifestyle. 
Step 3:
With about a week of our consultation, you'll receive a personalised action plan (your "roadmap" to your forever home). Along with a streamlined, expert-approved path forward, you'll have the action items prioritised. This allows you to work on your home holistically, gives you better results, and stretches your investment as far as it can go for you.
Then start taking action and designing your beautiful forever home and dream lifestyle!
You can book your 15-minute chat with us here.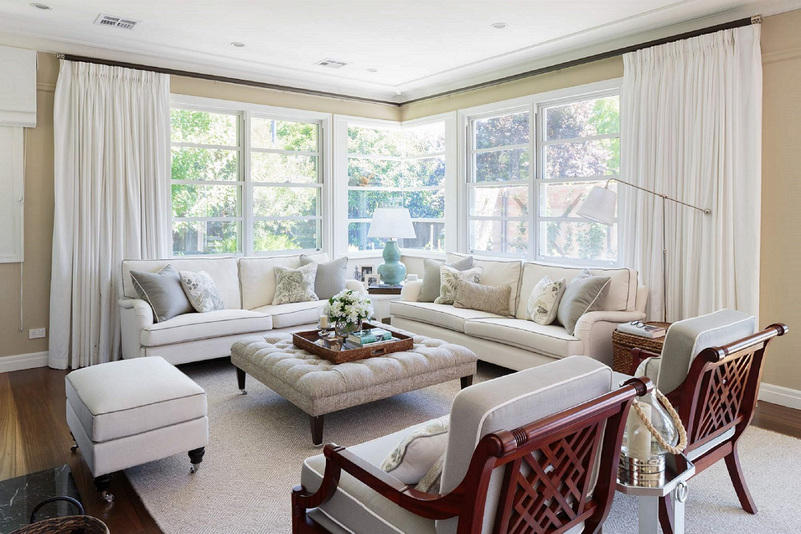 Grab Your Design Project Planner
Cut through the fluff to discover what you REALLY want done around your home.
This planner helps you prioritise your goals and create an action plan to proceed with design confidence.
The Forever Home Build Workbook
Let's say you're beginning the journey of building or renovating. You have your renovation team assembled and your project in the books, but now your builder is asking for your materials selections and — other than a few web links to the splashback tiles and light fixtures you love — you're not quite sure what selections need to be made!
I can tell you from experience — there are MORE selections to make than you might expect! 
There are well over 200 design selections to be made in a home, and several dozens (if not more) design selections to make in a single room. And trust me, you don't want your builder making design decisions. 
The My Forever Home Build Workbook is a downloadable resource that prompts you room-by-room through all of the design and materials selections that need to be made (tiles, color, hardware, etc.).
Better yet, we give you the writing space to document your choices with proper dimensions, finish specifications, and more. You can then deliver this exact information to your builder and they'll know just what to do with it!
Your design choices, well-communicated, will lead to the forever home you've been imagining all along.
Virtual Furniture Layout
One of the ways we're still helping clients progress toward their forever homes is with virtual furniture layouts (Stage 1 in our 4-Stage Signature Decorating Method). 
Why do you need a furniture layout? Furniture is the foundation of your living space:
Creates flow through a room and between rooms

Designs your living experience, such as seating designed for entertaining, enjoying the window view, or cosying up around the fireplace

Furniture is usually an investment, so it's important to get sizing right the first time!
Last month, I shared this blog post with everything that is included in the Furniture Layout service. The only differences are that we are now doing the in-home consultation over Zoom video chat, and we'll need you to provide your room measurements to us. That's it! 
The rest — the personalised floor plan, itemised list of furniture and dimensions, and decorating confidence — that all stays the same!
Inspirational Reading
If you're not yet ready to take the plunge on pulling your home together, you can still get inspired and informed.
Here is a quick list of our most helpful posts for putting your CEO hat on (yes, you are the CEO of your home!) and preparing for that joyful day in the future:
How to Manage a Decorating Project Like a CEO
Interior Decorator vs. Designer: Who is Right for You?
How to Plan Your Interior Design Investment
7 Behind-the-Scenes Things Your Interior Decorator Does for You
9 Tips for Decorating Your Home Before Retirement (even 10-15 years before!)
Well, that should give you plenty of information and resources to get started! If you have questions as you go, please don't hesitate to reach out. There's nothing I enjoy more than helping people love their homes — and I know it's possible for you.
Warmly,
Nadine