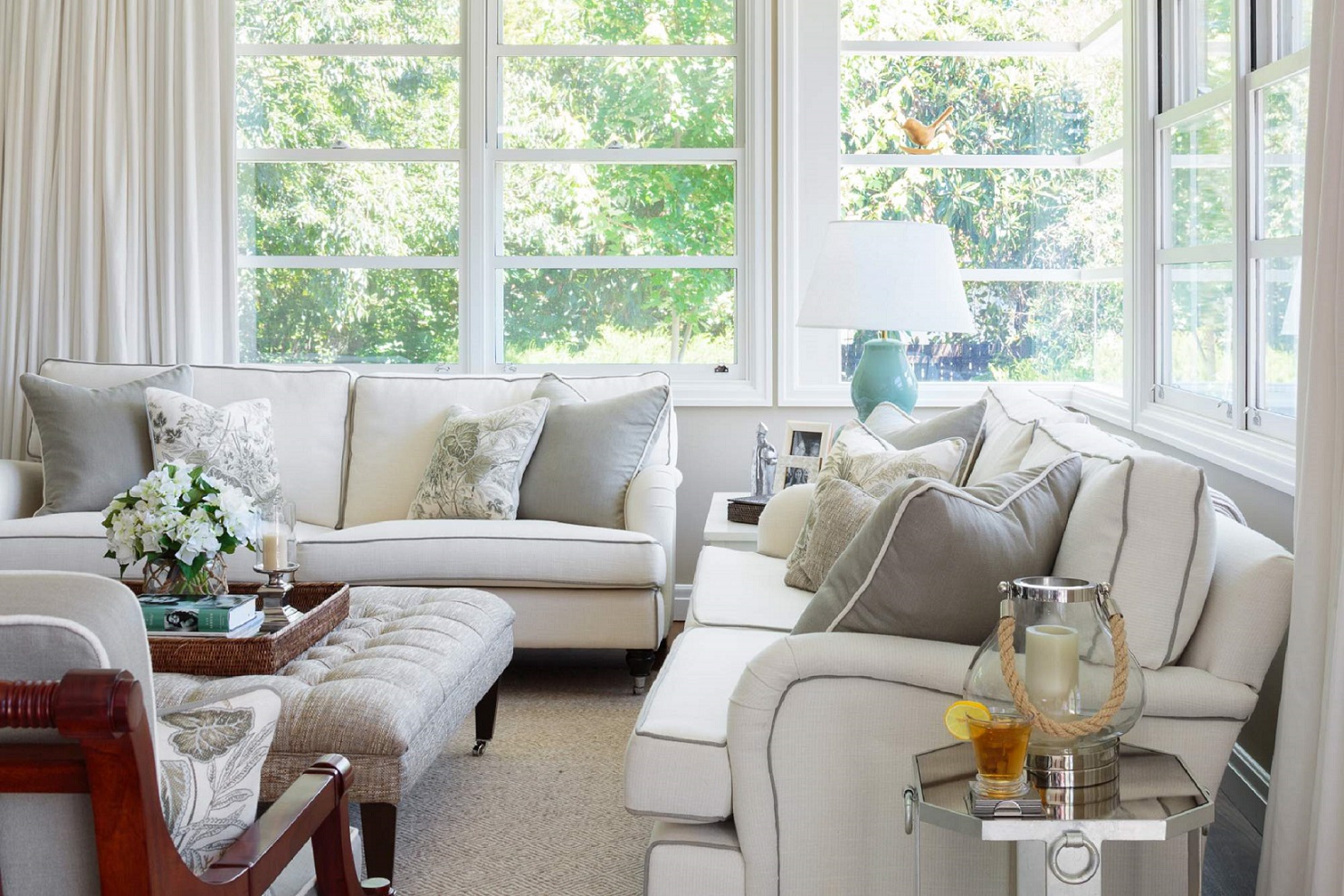 After completing a renovation and extension in their 1930s Reid heritage precinct home, our clients envisioned new furniture, window furnishings, and the breezy sophistication of Hamptons style. Partial to classic style, our clients also placed high priority on long-term resale value.
We created furnishings layouts, the design concept, and sourced furnishings for curtains, custom rugs, furniture, soft furnishings, accessories, and art. We also chose sturdy stain-resistant fabrics that would ensure our clients' white fabrics would last.
Luxurious white curtains frame our clients' gorgeous windows, and we added an upholstered coffee table ottoman that was made for putting your feet. The Hamptons look is made complete with earthy-toned woods, traditional detailing, and woven dining table seating.