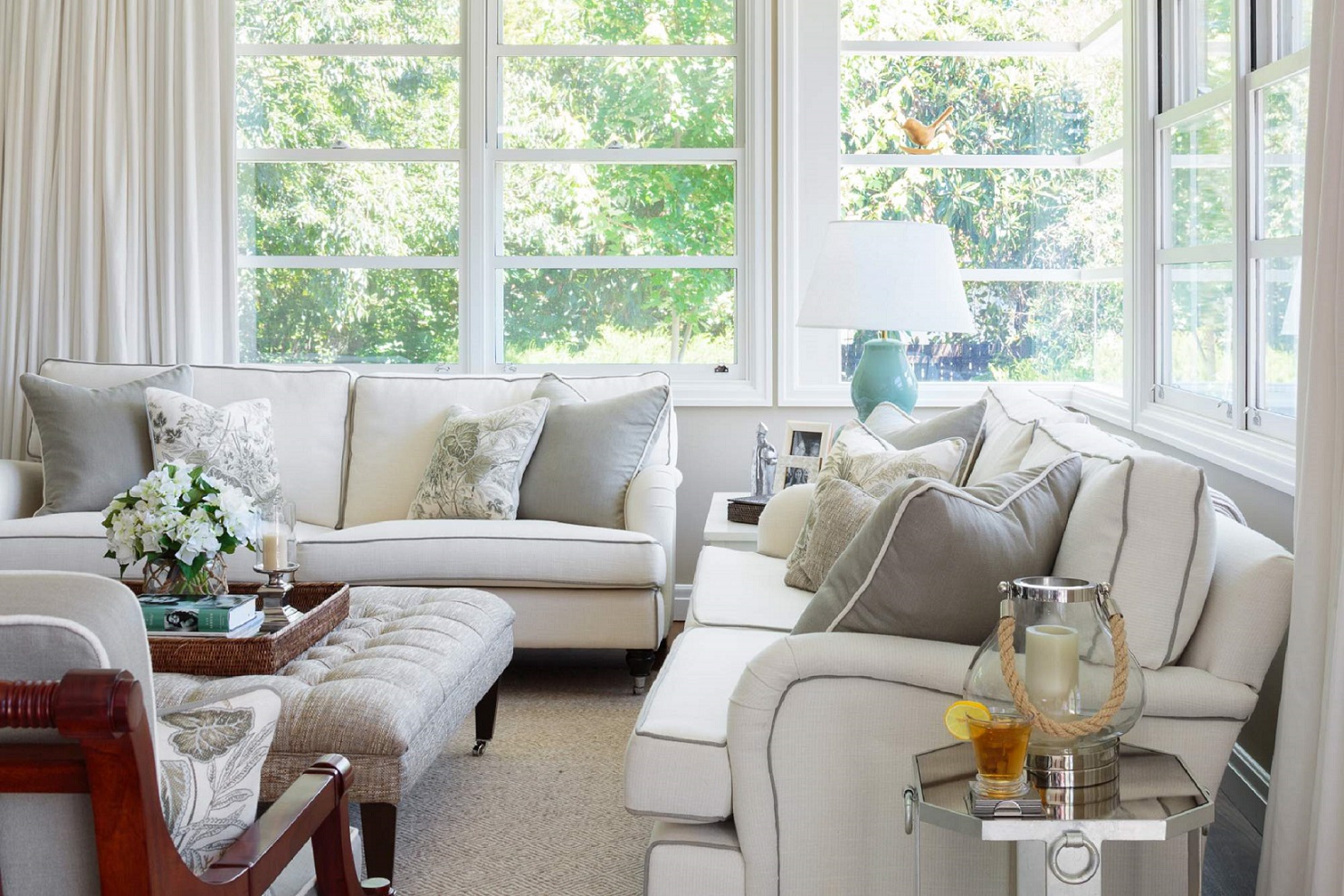 Our clients had completed the renovation and extension of their 1930s heritage precinct home and were looking to complete the picture by decorating with new furniture and window furnishings before pending retirement.   Our clients are partial to classic style in keeping with the design of their home and long term resale value was important to them.  A request for Hamptons style was issued.
The renovation specifications had been designed by another interior designer so we had a good base of paint colours and flooring to work from.  There was a challenge to work in an existing side board which didn't quite work with the new floor but a few more pieces chosen in that timber colour were introduced to create flow.    Although the rooms is predominately white our clients wanted to feel like they can live in their furnishings so new upholstery was made in sturdy fabrics that are inherently stain resistant.    The textured upholstered coffee table ottoman was made for putting feet up.   Flowing white linen curtains set back from the windows to let the north sun shine in or not.
Interior Decoration –  Fully Furnished Room Service
:  furnishing layouts, design, supply and installation of all furnishings including curtains, custom rugs, furniture, soft furnishings, accessories, art reframing and art hanging supervision.
​Furnishings Budget:  $1600 per square metre (excluding design fees) for silver and gold level decorating.
Photography by Rodrigo Vargas